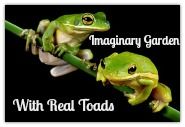 Whirling in a storm of self created bonds,
Expectations writhing past like a fragment of cloud,
Hoping against hope that it would be clear,
Today so close, so near, so dear...
Filled with surprise of reluctant pleasure,
Heartily disheartened and writhing in leisure,
...
Hello poets of the pond! I don't remember since when this is spending time in my drafts.... I cant find the inspiration to go on! I am not sure of what I was writing about , how it should have been written,what comes next! I am quite speechless here on... Please enlighten me maybe with a prompt or a picture or a continuing phrase that complete this weird half finished poem! I'm not even sure if the last line makes any sense at all!
Thank you All!!